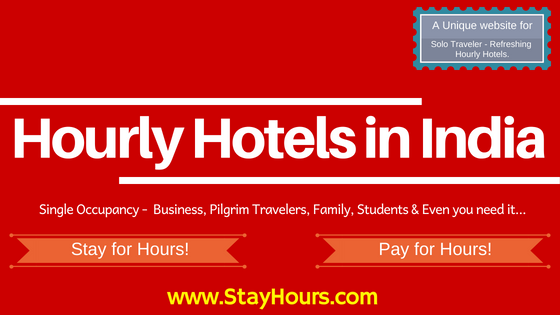 Why Hourly Hotels for Single occupancy ???
Most of the business travelers are searching hotel rooms near Airport Transit places for Freshen up. To satisfy the business travelers all over the India, we introduce "Hourly Hotels – For Single Occupancy Business Traveler", where the solo travelers don't want to pay for their hotel stay of full amount.
For an example:
If an X hotel is offering hotel rooms for 24 hours (Full day) Tariff as a price of Rs.5000/- in online websites like MakemyTrip, Yatra, OYO, Expedia, Booking.com, Trivago, Treebo, Fab Hotels.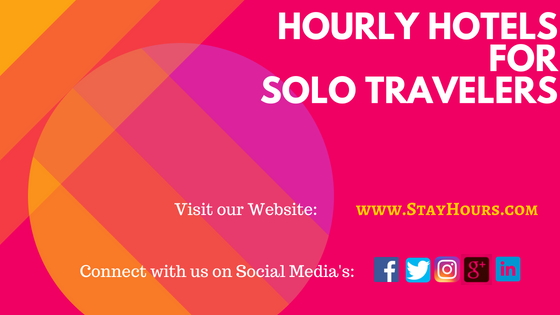 In that situation, when a Solo traveler is looking out for hotel rooms near Trade centers, Technological Hubs, Airport areas or any nearby railway station for a Quick and Short Stay purposes like 2, 3, 4 hours. Then, Business/Solo traveler don't want to pay the large amount of Rs.5000 to those websites via online (or) to the hotel person during the time of check-in or check-out.
They can simply visit, our website – www.StayHours.com for a Quick & Short Stay Hotels. We do have competitive and best prices in the market for Hourly hotels segments with our partnered hotels across Pan India.
This concept is getting popular in India for the recent years and it also known as Micro Stay/Hourly Stay/Transit Stay/Short Stay.
Single occupancy Travelers can be of any types like:
Solo Business Travelers.
Solo Pilgrim Travelers.
Solo Travelers for attending Interviews.
Solo Travelers for writing exams.
Solo Travelers for Hospital/Medical Check-ups.
Solo Travelers for Leisure trip.
Solo Travelers for Corporate Meet.
We are the one of the unique portal in India offers all type of star category(5, 4, 3, 2,1 Star Hotels) hotel rooms especially for Solo Travelers, so that any person like you can book hourly hotel rooms easily through us.