Students/Professional candidate who are appearing for their exams (Eg: Like HSC – Medical NEET Exam) (or) wants to attend interview in some other different city/location.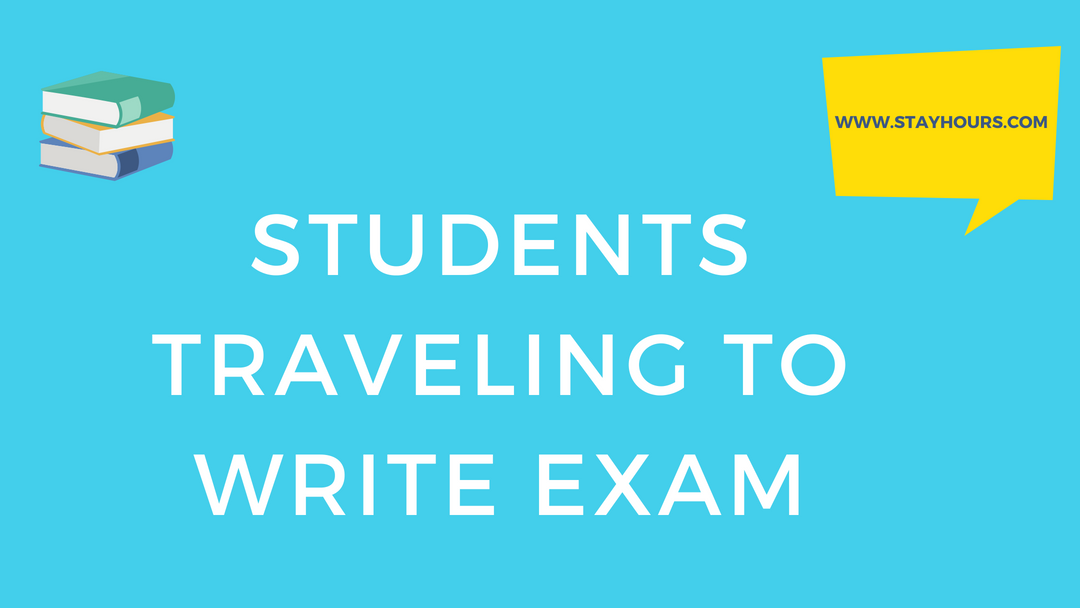 Traveling for Exams and Interviews to a new City locations:
Say for an example, Suppose a person traveling from Mumbai to Bangalore is commonly a new place for them and probably they will search hotels for few hours of freshen-up like 2 to 4 Hours stay before/after their Interview or Exam.  They can choose the hotels with us for Refreshment Purposes Stay for all their needs and it will make more flexibility to their stay on "Hotels on hourly basis" concept whereas, there is no Standard Check-in & Check-out timings here. We are breaking the rules of Standard Check-in & Check-out timings in Hotel Industry and wanted to provide the best short stay to all Solo travelers.
Short steps for Short Stay (Micro / Hourly Stay) Hotel Booking:
It's easy to get in to this website, Just visit: StayHours.com
Choose the City, where you travel for. (Example: Delhi, Mumbai, Kolkata, Ahmedabad, Chennai, Bangalore, Hyderabad, Trivandrum and so on)
Select the required Hotel which is nearer to your desired or arrival location.
Pay online & Enjoy the stay.
You don't want to pay the full amount to the hotel or any other big giant websites for your Hourly stay needs. Simply pay for the hours, that you want to stay with us.